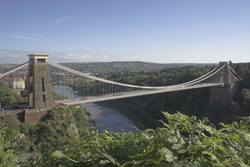 Digital Presses – the best digital press for less!
Are you looking for a machine that can comfortably cope with any print job that you can throw at it? If you are look no further. At X-Press OnDemand our mission is to provide the best print quality on our digital presses for less. Even more, we understand print and have been specialist in digital colour reproduction for over 20 years.
Whether you are just starting a printing business or have been established for many years, you will realise the importance of keeping the cost per copy low as well as the capital cost of the machine. After all the lower your cost per copy, the more you make!
Every digital press and digital printing system that bears the X-Press OnDemand name has been carefully tested and chosen for it's quality of print, the versatility of it's paper handling and for it's low running costs. Our range of digital presses fulfill the needs of even the most stringent of requirements.
X-Press OnDemand systems are now not limited to just white paper and card – we now have several models capable of printing on black/dark paper and card and even onto dark t-shirt transfer and window stickers. This is achieved with the use of white toner with the entry level models using white as a replacement for black and the high end models actually utilising a 5 colour digital printing system. This is the first 5 colour digital press at this level of price point.
Even our most entry level systems have the facility to add full colour control as an option. you can be sure that our knowledge of the printing industry and in particular digital printing is vastly superior to any other supplier of digital press and digital printing systems at this level.
Click here to visit our product page or call us on 0117 9401402 to take advantage of our exclusive knowledge and innovations now