[smartslider3 slider=26]
X-Press OnDemand DuraPress V and V+2

– The perfect all-round starting point!…

The DuraPress V and V+2 provide the perfect platform to give you an edge in multimedia and heavy stock digital printing with some unique features. HOW?
[two_third]
They give you several key advantages over the competition:
1. Capital costs
The capital costs for the DuraPress range are and continue to be amazingly low. Now the ability to own and run a digital press is a realistic option for even the smallest printing company or niche product manufacturer. Whatever the job the DuraPress proves it's durability and versatility on a massive variety of substrates.
2. Running costs
Running costs are arguably the most important numbers for a printing company – after all, this is your raw material costs! The running costs on the X-Press OnDemand range have always been competitive, however with the DuraPress-V the running costs are the lowest on any like for like system on the market today! Yes you can have it all – a machine that can print onto a vast array of media including thick card and banners and transfer printing applications including dark t-shirt transfers for the lowest price ever! PLUS NOW YOU CAN PRINT IN FULL COLOUR ONTO BLACK PAPER & CARD! THIS SYSTEM REALLY IS GENUINELY UNIQUE!
4. Customer revenue potential
With the versatility of media, the low capital cost and the low running cost, the potential for YOU, as our customer, to be able to increase your revenue, and therefore your profits, with minimum expenditure in virtually unlimited! As with all the X-Press OnDemand range, the DuraPress is designed with printing companies, design houses and in-house printing departments in mind.
5. Reliability/Upgradability/Innovation
The X-Press OnDemand DuraPress digital printing system has a nationwide base of users who have experienced the extremely reliable nature of this press. The DuraPress is designed with ease of service and minimal downtime in mind. Most of the parts that undergo normal wear and tear are consumable items that are user replaceable. The paper path has been designed to be as straight as possible – this enables even the thickest of media to go through the machine without curl which is so prevalent on other digital systems. This machine is built to last and has many options available to upgrade it's capabilities including a an EFI RIP, X-Press workflow, and the +2 RIP for white/clear toner control.
6. DuraPress V+2
The X-Press OnDemand DuraPress V+2 digital printing system gives you all the advantages of the V, but adds even more! The V+2 gives you the ability to print in white or clear toner as an option. Just think of the opportunities that this can provide! Amazing transfer prints even on dark fabrics, special effects for jobs such as greetings cards, invites, business cards. Also clear toner can be used as a security/anti counterfeiting measure. The limit really is your imagination…
[/two_third]
[one_third last]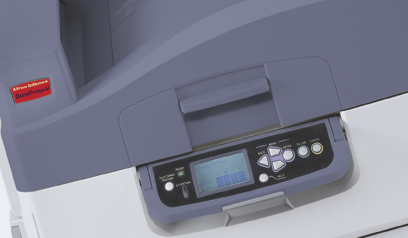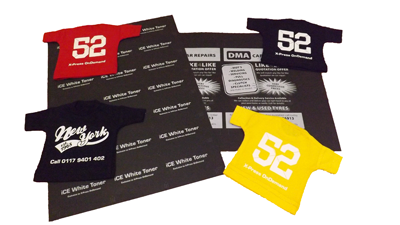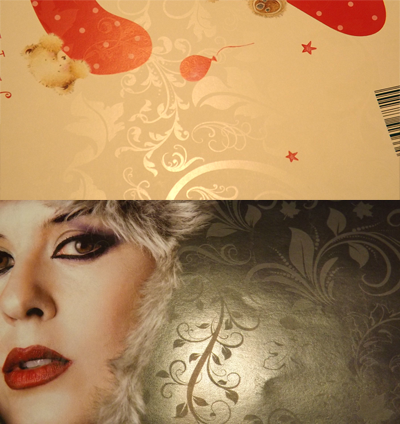 [/one_third]
With over 20 years of experience in the digital printing and prepress industry you can be sure we will always be willing and able to help and support you and your investment. During these years X-Press OnDemand have led the small digital press market and created many highly successful products that many of our competitors have sought to imitate.
[toggle title="Get Print Sample Pack from this Digital Press"][box style="notice"]
Get sample pack
Fill in form below and we will send you your FREE X-Press OnDemand sample pack
[/box][/toggle]
Call 0117 9401 402

now to arrange a demonstration and take your business to the next level!

[qcf id="quickform"]
[one_third] [/one_third]
[one_third]

[/one_third]
[one_third last] [/one_third]