RICOH Production Printers from X-Press ONDemand
Ricoh Pro Production Presses - Amazing High Def Colour, Speed, Production & Versatility...
Production Speed & Quality  
Affordable options with a clear upgrade path
Most versatile production machines on the market
Japanese Technology built to order in the UK
RICOH Production Printers from X-Press ONDemand
The world leading range of Ricoh digital production presses…
X-Press OnDemand's experience combined with Ricoh technology creates a production offering for every size of printing operation with lease prices starting from around £69 per week*
*Business lease subject to status, all prices subject to VAT. Pictures of machines below feature option extras and show varying configurations.
RICOH Production Printers from X-Press ONDemand
Capable production level machines producing the highest quality on the widest range of media...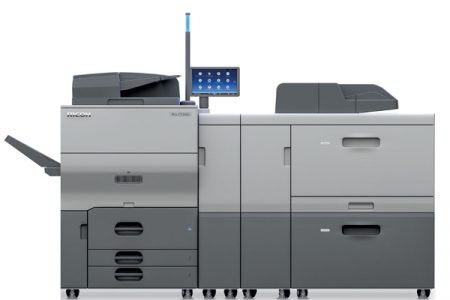 Ricoh ProC5300
The ProC5300 is suitable for smaller production environments such as printing companies, in-house print departments, graphic design companies and many more. Incorporating Ricoh's advanced imaging technology, the superb quality of print, choice of different RIP's to match your budget, small footprint and versatility of media make an amazing value and affordable step into real production printing.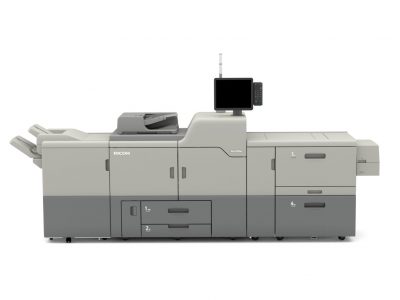 Ricoh ProC7200
With print quality comparable to offset printing coupled with full speed printing even on the thickest media the ProC7200 is a workhorse with much more.
With enhanced range of media support, even for textured media as well as ultra accurate feed options and optional inline finishing modules and a fifth colour option. The ProC7200 series gives you the ability to fulfill both simple and more sophisticated print orders with consistently.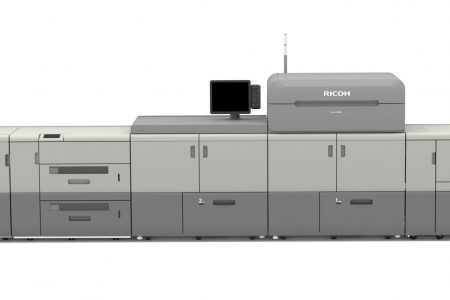 Ricoh ProC9200
The flagship of the Ricoh Digital Press range! Migrate your print completely to digital with the highest level of speed, reliability, media support up to 470gsm and optional modules for inline finishing. This device is an astonishing machine producing the very highest of quality print at a true express speed. Suitable for large in-house print operations and larger print companies and can be tailored for many different printing applications.
Want to know more about Ricoh production printers...
Call the specialists on 0117 9401 402 – Book a demo with us here in Somerset, or for the very large solutions, with us in the Ricoh Europe factory in Telford or the London Showroom or request print samples at the bottom of this page
1. Technology & Versatility
The latest generation production digital printers offer outstanding colour output that cuts time and costs. The latest technology, together with a latest toner formulation, gives best in class resolution in each category for exceptionally accurate and smooth, professional image quality for every member of the range.
They deliver high productivity even in low volume runs helping meet tight delivery schedules. With accurate registration on heavy** and coated media and up to SRA3 paper size plus some banner sizes – enabling increase in productivity and the capture of more business such as business and invitation cards. Enhanced toner transfer system combined with a versatile fusing system, enables excellent texture media** results which can be further optimised for improved envelope printing to offer more print opportunities.
Our Production Systems powered by Ricoh technology is designed to maximise uptime and heighten productivity levels, reducing the risk of misfeeds or paper jams. Simple working and troubleshooting processes are incorporated for ease of use by everyone. A new large separated operational panel with customisable home screen allows programme short cuts to be set for frequently used job operations. They include a Status Light Pole for monitoring operation from a distance along with 'on the fly' toner replacement.
The optional EFI Fiery Servers, helps simplify job, imposition, coding and colour management. This outstanding combination will improve your RIP productivity for complex print jobs and support finishing options to suit your requirements and broaden your client offering.
The entry level production system based on the Ricoh PROC5300 has a small footprint, meaning it only needs limited installation space. So it can fit more easily into a workspace whilst it offers the versatility and performance of larger and more expensive printers. The larger higher output systems the Pro C7200 and Pro C9200 are still compact but do require a larger environment to incorporate the extra feeding and finishing options.
The impressive features include:
– Outstanding image quality with the latest laser technology and advanced toner formulation which are used in Ricoh's production printers
– Higher printing performance on heavy media – textured and coated** – for business cards, postcards, invitation cards, brochures, manuals and more Operator Replaceable Units for on the fly easy maintenance and maximum uptime
– Enhanced Ricoh-built media library automates media settings for high quality output and fast production workflow with optional Fiery RIP.
2. Capital costs
The X-Press OnDemand Production range also leads the market in terms of affordability especially on a low cost lease basis. These machines won't break the bank, but they will take your printing business to the next level – leaving you more profits in your pocket and a high quality product!
3. Running costs
Running costs are very important for a printing company – after all, this is your raw material costs! The running costs on the X-Press OnDemand range have always been competitive. We understand that in these uncertain times most customers do not want to be tied into minimum print click contracts due to the nature of their work so we offer a no minimum commitment, low cost, pageprint contract with our lowest run costs ever. Yes you can have it all – a machine that can print onto a vast array of media including thick and textured card** at an truly affordable cost to buy and run.
With over 30 years of experience in the digital printing and prepress industry you can be sure we will always be willing and able to help and support you and your investment. During these years X-Press OnDemand have led the small digital press market and created many highly successful products that many of our competitors have sought to imitate.
*All lease examples are typical and subject to status. Rentals may be higher. All prices quoted subject to VAT.
**Grammage is not always an indication of thickness, not all substrates and coatings will be suitable.
Here are some videos to help you see for yourself how Ricoh Production Print Systems have become the print industry's gold standard for professional printing applications from light production to larger scale production units and specialist 5 colour applications on the Ricoh ProC7200 series.
Call us today on 0117 9401 402
or fill in a contact request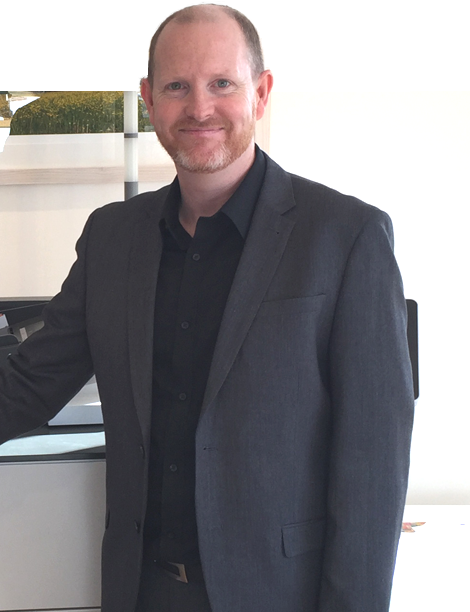 Is this the right machine for your business?
We make choosing a machine simple & easy